There is something about Werewolf Fiction that both writers and readers get enticed by, especially in werewolf romance books. The feeling of a dominant male wolf being possessive and jealous makes readers get butterflies in their stomachs.
Today, we are presenting a top list of werewolf romance books. Be sure to pay attention, as your next favorite werewolf romance book might just be lying here!
1. He Stole My Heart, I Stole His Child
We are starting with a werewolf romance book from Dreame, He Stole My Heart, I Stole His Child.
The book is about a human caught in an abusive relationship and funny misunderstandings.
Excerpt:
Bailey has been in an abusive relationship for years and finally unentangled herself after their last argument while on vacation. That vacation also led her to have a one-night stand with a stranger. However, when she woke up the next day, she found a text message from a girl on that man's phone.
Thinking that the man was a cheater, Bailey fled. Years later, the two met again, but with Bailey carrying a toddler who looked exactly like that man.
Rating: 5 out of 5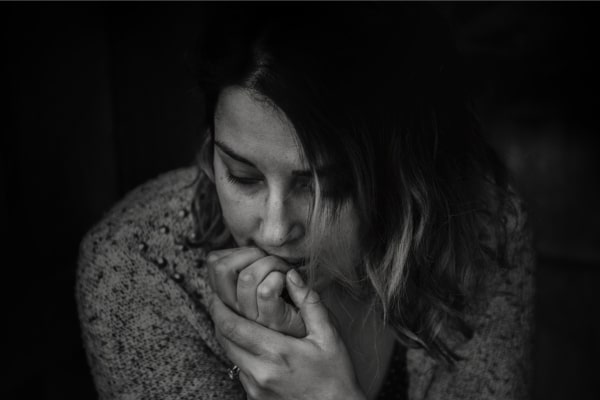 2. Alpha's Rejected Mate
After the fluffy romance from the above werewolf romance book, let's all cry our hearts out with an angsty book from Dreame, Alpha's Rejected Mate.
Excerpt:
Neglected since childhood, Anaya lived wishing to run away from her family. Her dreams came true, yet those were not as good as she thought they would be. They sent Anaya to a ruthless pack of warriors. Add to her misery-her mate rejected her even before they could get to know each other.
Rating: 4.9 out of 5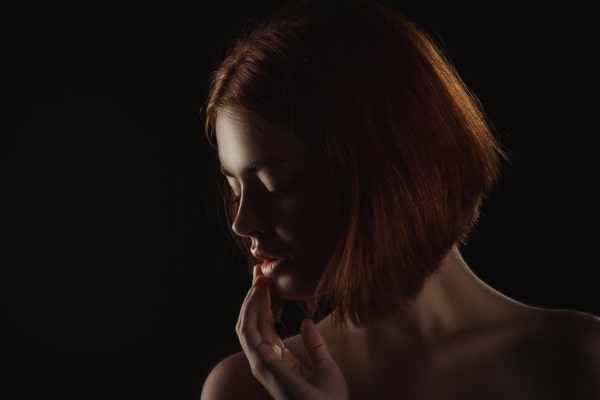 3. Her Triplet Alphas
How lucky is a girl with one loving mate, much more when she has three? Her Triplet Alphas welcome you in their polyamorous relationship!
Excerpt:
To pay off her gambler parents' debt, Chastity worked for their Alpha's family. Her life there was miserable. The triplets constantly bullied her. It was not until her eighteenth birthday that they found that Emily was their mate.
With just seven months left on the contract, can the triplet alphas convince Chastity to stay and forgive them?
Rating: 4.8 out of 5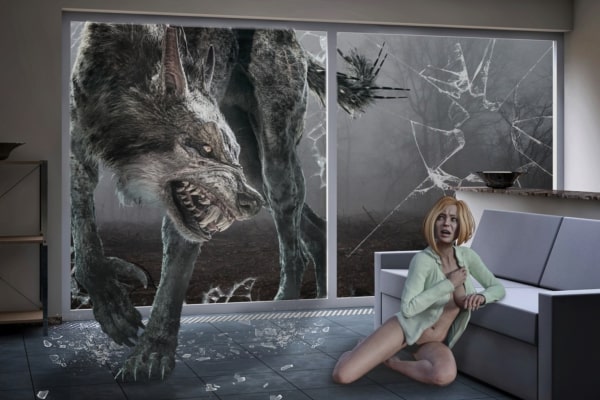 4. Mated to the Lycan King
Rejected mate has always been the most popular trope in werewolf romance books. We have here another rejected mate trope, but with a beautiful twist! Read Mated to the Lycan King on Dreame!
Excerpt:
Orphaned, Avalyn has only her brother as her family. However, her brother blames her for the death of their parents. He bullies her with the other kids. Avalyn has only one friend, and that is Claire. Claire is mated to her brother, which is why the two got reconciled on her seventeenth birthday. It wasn't supposed to be the only happy occasion as Avalyn finally found her mate, Ryker, but he rejected her for being weak and wolfless.
A year later, when Avalyn was finally determined to end everything, she met the lycan king, who turned out to be her mate. Second mate.
Rating: 4.9 out of 5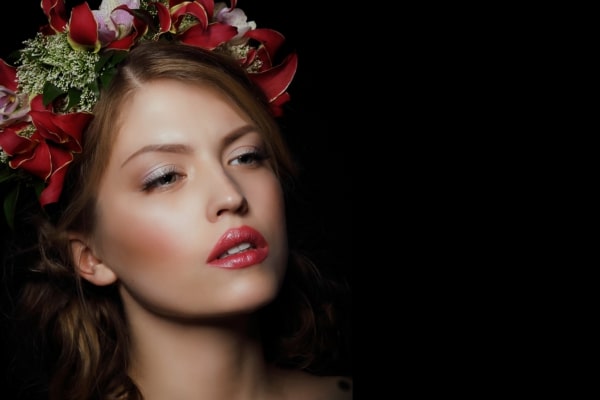 5. The Alpha's Feisty Mate
We are already in the middle of our top list. Have you had your bet yet? If not, maybe this werewolf romance book from Dreame will get you into reader mode.
Excerpt:
The Alpha's Feisty Mate tells the story of Isabella, a strong she-wolf who will bow to no man. She is mated with a ruthless alpha who, just like her, does not believe in mates.
Two stubborn personalities, will the two of them have a chance to get along with each other? Or will both of them acquiesce to breaking their mate bond?
Rating: 4.8 out of 5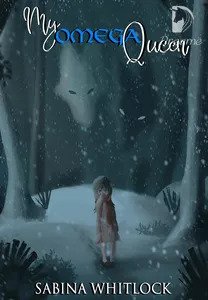 6. My Omega Queen
Another werewolf romance book from Dreame is My Omega Queen. It tells the story of Emily and her journey to find out everything about her past.
Excerpt:
Emily was found in a forest, bloodied and with no memories. She was taken in by Blood Moon Pack until she turned an adult. On her eighteenth birthday, Emily was mated to their future alpha. However, the guy was suspecting her of treason.
With eyes, all on hers, will Emily still be able to find the truth of her origins and prove her innocence?
Rating: 4.6 out of 5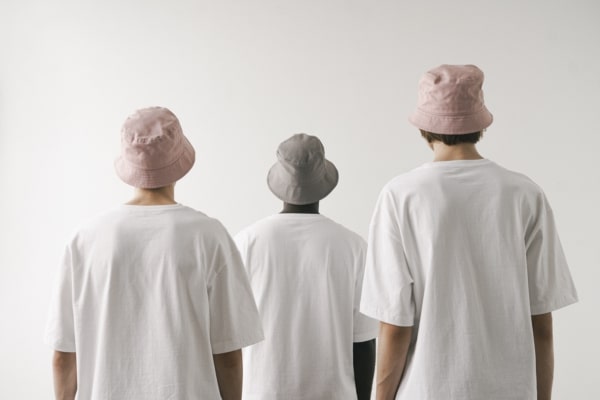 7. Triplet Alphas Gifted Luna
Haven't you had your pick yet? We still have three more on the list! Here are another triplet alphas brought to us by Goodnovel.
Excerpt:
They never thought that she would be mated with the triplet alphas. She only wanted to serve them as their beta, never as their luna. But as danger approached and the secrets of Thea's origin began to unfold, she had no choice but to join hands with her mates to protect the werewolf realm.
Rating: 4.8 out of 5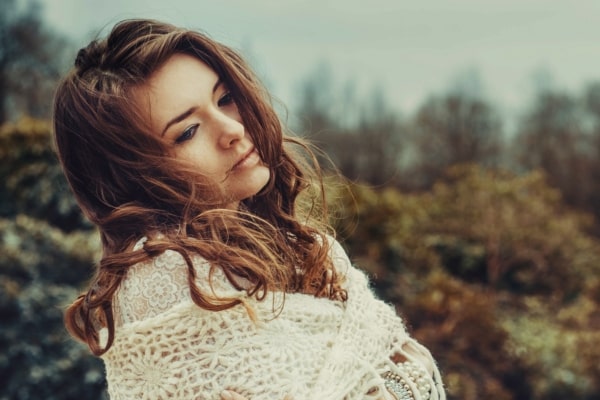 8. Blind Instincts
It's not usually that we encounter a werewolf romance book that features a lead with a disability. Blind Instincts tells a story of a blind she-wolf who faces rejection from the people around her.
Excerpt:
Monet was born wolfless and blind. On the night of the Moon Festival, she finally found her mate, but what was supposed to be a happy celebration turned into one hell of an experience. Her mate locked her up while still parading another she-wolf as his future Luna.
Rating: 4.7 out of 5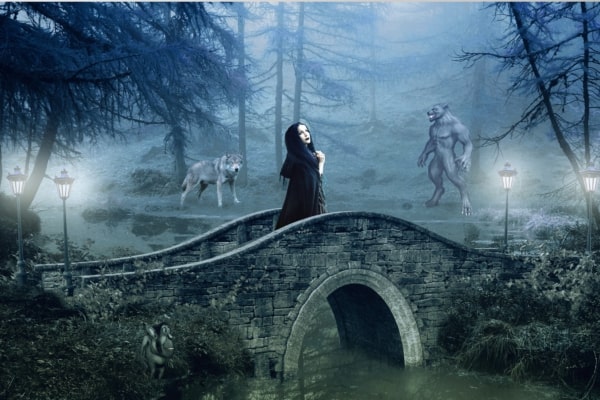 9. Taming the Wild Alpha
A one-night stand with a stranger turned into a disaster when the two met again at a wedding. It turns out that the stranger was the groom.
Excerpt:
It was an unforgettable and satisfying one-night stand for Xyrra. She believes she will never see him again. But fate had different plans for them when the two met at the stranger's wedding.
Their mate bond started to manifest, and the guy hurriedly left his bride in the altar to pursue Xyrra.
Rating: 4.7 out of 5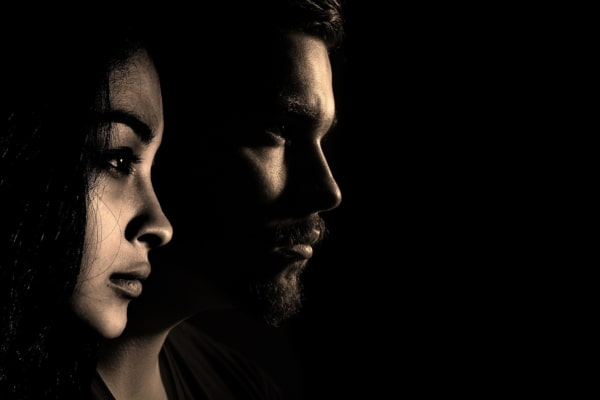 10. The Moon Goddess Daughter
As usual, we will be ending our list with a werewolf book from Dreame! How blessed is the daughter of the moon goddess? She's stronger than anyone else.
Read The Moon Goddess Daughter to know more
Excerpt:
Blair is a hybrid. She's half werewolf and something she has not yet figured out. On her sixteenth birthday, she found her mate but was rejected. After that, she left their pack heartbroken.
She joined another pack and trained herself. She became the best version of herself. Years later, she met her mate, who rejected her. That was not her only problem-different dreams and visions were starting to haunt her nights.
With the secrets of her birth starting to unravel, will Blair be able to manage all of it herself?
Rating: 4.7 out of 5
That's it for our werewolf romance books! We hope that you have found your next read among those wonderful books we have listed. If you have already read any of these ten, let's talk about it in the comment section! And if you've got any recommendations yourself, drop them below so we can also read them.