Angels Blood isn't the angel story you expected. Yeah, I would say this isn't all angelic but rather a brave exploration of angelhood and this captured my attention.
The book title, Angels Blood, was striking. I honestly picked this book because of its title despite not reading yet the blurb. I'm a fan of angel stories and have read lots of angel fiction, but I want to give this book an honest review. So, here in Angels Blood, we are given an out-of-this-world, dark, and sinister kind of love story between an angel and his ally.
Actually, the common hallmark of paranormal romance is a relationship between humans, vampires or shifters, or magical characters, but here in Angels Blood, we are given a different "not so heavenly" relationship of two characters whose one is heaven bound – an angel.
I guess angel stories are naturally appealing, maybe because it calls our curiosity to the unknown or a realm beyond our perception, and that kind of world and theme is safely explored in angel fiction.
As for the Angel's Blood, this book delivered that kind of sense of angelic paranormal fiction. The author has given us her own unique version of angel stories, and she managed to capture the main characteristics of angelhood while also adding some sinister and evil qualities.
In Singh's universe, angels are extremely carnal, sexual entities who interact with the human world, take advantage of the way that people are drawn to, adore, and occasionally even worship them, and have elevated themselves to the top of the hierarchy.
Angels are the ones in charge. They even create vampires specifically to serve them. Unquestionably, absolute power tends to corrupt. In Angels Blood, an archangel's most powerful category of an angel has gone insane and is on a rampage.
So the bottom line of the story premise is, we are presented here with a dark angel. Are they? Are they going to have redemption? Or will the main protagonists stop the chaos? You can read the Angels Blood to find out.
Part 1: Main Plot of Angels Blood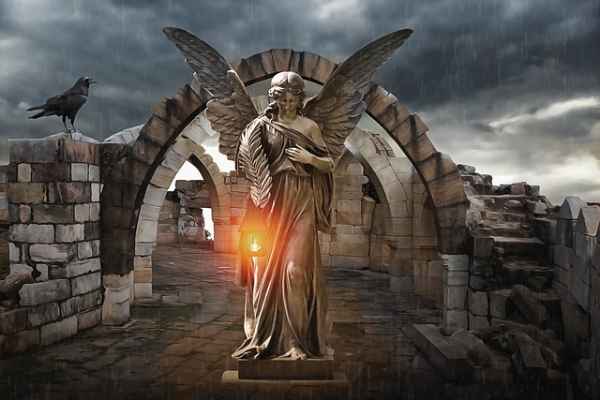 In Angels Blood, Raphael is an archangel, and Elena is the best vampire hunter. Elena of Angels Blood was born to hunt. She can detect and capture vampires because of her superior sense of smell and somewhat enhanced strength compared to a typical human. She returns the immortals to their lords rather than killing them. When Raphael, the archangel of New York needed a hunter, she was hired since she is the best the Guild has to offer.
In Angels Blood, archangels are extremely strong, deadly entities who have little to no respect for humanity, thus she is happy to be assigned to the task. However, she finds herself unsure if she can do the job when Raphael tasked her to hunt an archangel on a killing spree.
The governing angels need Elena's tracking skills to find one of their own who has turned rogue, but after she completes her task, they intend to kill her for she will know too much about them if she becomes successful in finding the archangel.
Raphael becomes even more willing to kill Elena when she appears to be a threat to his position of authority. However, he finds the tough hunter who challenges and questions him, tough and appealing.
Part 2: Setting and World Building of Angels Blood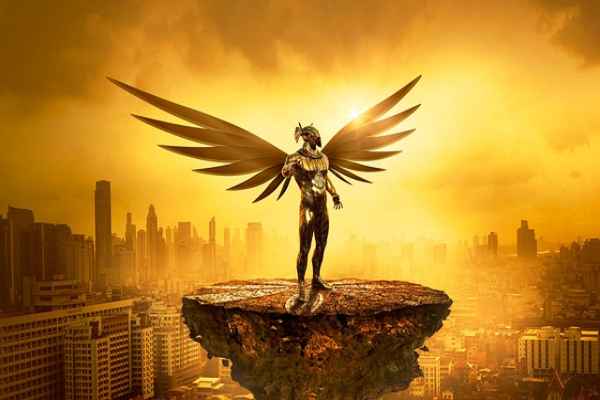 The story Angels Blood revolves around urban places most particularly, New York. In Angels Blood Nalini Singh gives us a wide complex world-building where angels and vampires collide. I like how the hierarchy system was done.
The angels are at the top, the governing system, it was like they're the bosses. They choose to conceal more information about themselves to remain and be perceived as strong and feared, and with this, they remain on top.
Each angel is in charge of a specific territory, which they dominate ruthlessly. There are still human governments that deal with trivial human problems, but they better not even think of going against the angels that entails execution, mutilation, torture, or other harsh penalties. In the Angels Blood world, angels are the only creatures capable of producing vampires.
Humans are waiting in lines to sign up for this, but there is a cost, their first 100 years as a vampire must be spent working for the angel who created them. That is a lot of time service. As a result, some of them attempt to flee during their 100 years of duty. This is where Elena's job comes in.
She was hired at first to hunt those vampires who flee but then later on an archangel gone rogue.
Part 3: Dialogue Quotes from The Scenes in Angels Blood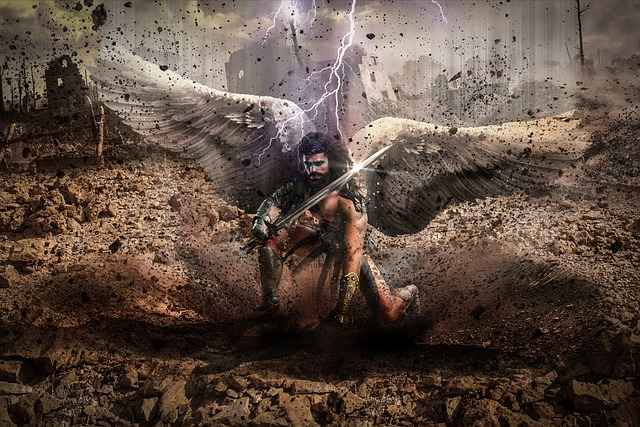 "I'm crazy about you, Archangel. You scare the shit out of me at times, but I want to dance with you anyway.
This is what Elena said to Raphael in one scene in Angels Blood. At this point, in her words, we could feel the collision of hate and love felt between the characters.
"What happens if I don't kill her?"
"Then she will kill you. She will make you mortal."
This is an intense internal conflict in Raphael. This dialogue scene was crazy intense. I like how the author presented us with complexities. I like how we are presented with a heavy conflict here in Angels Blood, a kind of conflict that excites the readers and challenges the male lead's heart and mind.
"My lovers have always been warrior women. Strength intrigues me."
She refused to let him play with her like this, even if her body disagreed. Vehemently. Do knives intrigue you, too? Because touch me and I will cut you up. I don't care if you throw me off the nearest balcony.
This dialogue from Angels Blood captured me. This is crazy! I love this scene so much! We have shown what kind of character Elena is through these few sentences. The author was amazing in this. Here we get the picture that Angels Blood has a strong female lead, and the male lead needs to be stronger than her, one that challenges her strength, terrifies her, and makes her submit despite her unyielding nature. I love how the two protagonists are characterized this way.
Part 4: Review And Conclusion of Angels Blood
Reading the blurb ofAngels Blood I instantly get that here, we are given a kick-ass heroine here to equal the action premise of the story, and the angel male lead, so my first question is how is the thrilling love concept going to work out here?
Is it going to be effective? Because honestly I'm more exposed to a damsel-in-distress heroine, but I never expected that Angels Blood will deliver an effective romance aspect here. The story is captivating, plus the author's vivid description of the Angels Blood world is amazing.
It was like the angels and their systems came out alive from the pages. I think the hook factor in Angels Blood is the concept of angelhood which the author crafted, and their world, and the conflicts therein together with two strong main protagonists, all of these have been perfectly blended well.
So, in conclusion, I will say that I will recommend this book. Yeah, Angels Blood showed us the dark side of angels, this isn't the angels you expect, and if you're brave enough to explore them read Angels Blood.