CEO's Sudden Proposal is one of the manhwa books that have lots of alternative names. Nonetheless, the plot is the same, in which this novel involves a romance story between a male CEO named He Qiaoyuan and a female doctor in Qin City's hospital named Qin Yiyue.
Qin Yiyue was handling a little boy's patient when Qiaoyuan arrives with his bodyguards to check the little boy's condition. Later on, in CEO's Sudden Proposal, we know that the little boy is He Weifei a.k.a Xiaobao, the son of He Qiaoyuan's deceased relative whom Qiaoyuan takes care of.
Xiaobao never speaks to his "father" because of Qiaoyuan's controlling and abusive demeanor. Instead, he becomes closer to Qin Yiyue a.k.a Doctor Qin who treats him with love and kindness. So, Xiaobao haunts Yiyue to be his mother. From here, the CEO's Sudden Proposal of marriage to a female doctor whom he never meets before starts.
Even after marrying Yiyue, Qiaoyuan still retains his arrogance, dominance, and controlling behaviors. So, what if the couple – not Qiaoyuan alone – of the CEO's Sudden Proposal – is going to be nice to their Xiaobao?
Part 1: Meet The Characters Of CEO's Sudden Proposal
Qin Yiyue (Hazel Qin)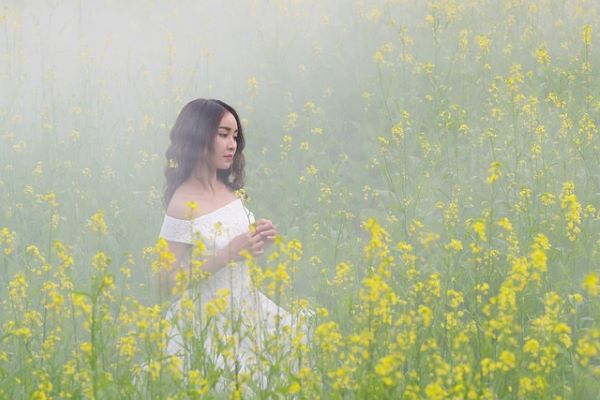 Qin Yiyue of CEO's Sudden Proposal has an alternative English name of Hazel Qin. Standing at 1.69 meters tall, her friends consider her a tall woman. Despite her tall stature and her job as a doctor in Qin City's Yard Hospital, Qin Yiyue suffers from low self-confidence because her other female doctor friends are already married, and if not, their education levels are higher than hers.
The first chapter of CEO's Sudden Proposal highlights one of Yiyue's patients, and this one is a special one because he refuses to talk to anyone about anything. Yiyue's kindness and love are things that make the little boy close to her and haunt her to be his mother.
He Qiaoyuan (Aaron He)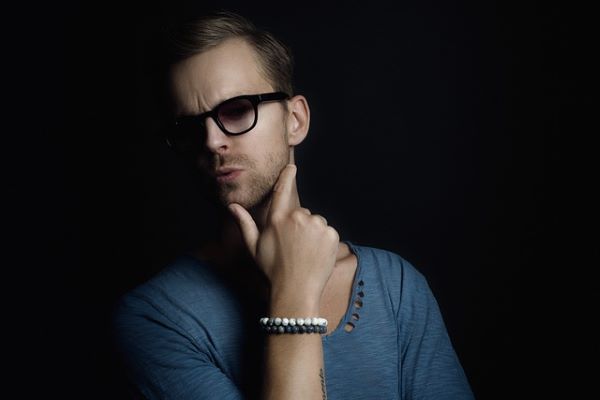 He Qiaoyuan from the He family holds the most ownership of shares and a well-known reputation in Qin City, the city where Qin Yiyue works as a doctor. So, it's not a surprise when He Qiaoyuan's initial appearances in the CEO's Sudden Proposal novel are accompanied by bodyguards and housemaids.
He Qiaoyuan has a son (brother? Or whatever relationships are they involving themselves in?) named He Weifei a.k.a Xiaobao. Since Yiyue treats Weifei with kindness and Weifei likes her more than him, forcing Yiyue to marry him ultimately becomes his goal, even though they only meet a couple of times.
Part 2: Story Of CEO's Sudden Proposal
The He family in CEO's Sudden Proposal is the most influential family in Qin City, a city that becomes the central setting for the entire story in CEO's Sudden Proposal manhwa. He Qiaoyuan is one of the key family members.
He rides his Maserati everywhere with his bodyguards, housemaids, and other family members. So, we know that He Qiaoyuan lives a quite busy life.
Nonetheless, the He family has a troublesome child. His full name is He Weifei; however, everybody in the family refers to him as Xiaobao. He Weifei refuses to talk with his so-called father, He Qiaoyuan. Furthermore, he almost always has no facial expressions, and his movements are robotic.
So, He Qiaoyuan as the representative of the He family sends He Weifei as a patient to Qin City's Yard Hospital. There, he meets a kind-hearted and loving female doctor named Qin Yiyue. Qin Yiyue of CEO's Sudden Proposal is nothing like He Qiaoyuan who always abuses Xiaobao, instead, she continues to take care of the little boy even when she's not at her office.
Frustrated in dealing with his son and fascinated with Qin Yiyue's delicate beauty, the CEO's Sudden Proposal of marriage begins – He Qiaoyuan begins to force Yiyue to marry him. He doesn't listen to a "no", as long as he is sure that Yiyue would take care of his Xiaobao.
Part 3: Meet The Author Of CEO's Sudden Proposal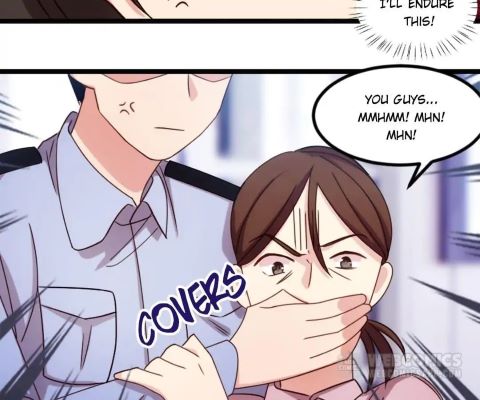 We already know from the previous parts of this article that Qin Yiyue is the original name of the CEO's Sudden Proposal novel's heroine. The author of CEO's Sudden Proposal is Qin Ye, and from the author's name, I am sure that the author is telling the stories based on her perspective as if the MC is her.
We don't know much about Qin Ye as the author of CEO's Sudden Proposal. Her face remains a mystery, and I also can't find her presence on any social media websites like Facebook, Instagram, or TikTok. One thing for sure about Qin Ye, the author of CEO's Sudden Proposal, is that she is a Chinese author.
Chinese netizens seem to acknowledge Qin Ye as a humble and fast-responding author. She doesn't only reply with thanks; instead, she takes time in explaining the plots and answering readers' questions. No wonder that CEO's Sudden Proposal becomes one of the best-selling novels and manhwa books with Chinese settings.
The alternative names for CEO's Sudden Proposal are Flash Marriage Deep Love, Unforgettable Love, My Unexpected Wife, and so on. However, the plots and the MCs are the same, and we can enjoy the manhwa with texts and/or pictures.
Part 4: Alternative To CEO's Sudden Proposal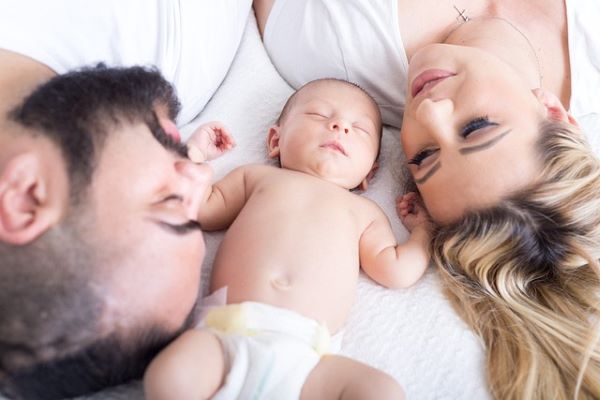 Even though CEO's Sudden Proposal has romance between Qin Yiyue and He Qiaoyuan as the primary theme, the abusive family scenario also plays part in this novel. It is through reading these types of novels that we open up our eyes to realize that abusive family dynamics can lead to tumultuous relationships with other people.
Do you wish to read a novel that has similar patterns to CEO's Sudden Proposal? In that case, I would recommend Queen Gangster. Mal, the MC of Dreame's Queen Gangster, also has an abusive father, just like Xiaobao's CEO's Sudden Proposal to the abusive He Qiaoyuan. The difference? Mal doesn't marry her abusive parent.
Summary of Queen Gangster: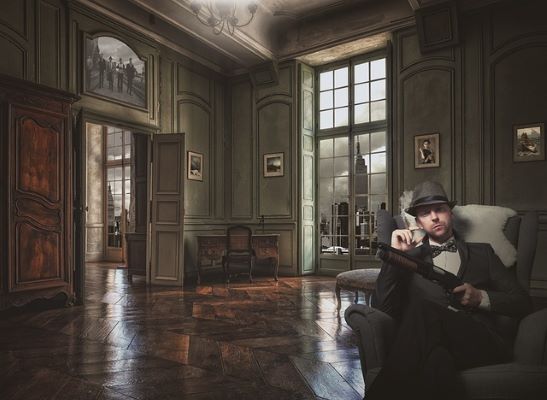 Dreame's Queen Gangster follows a story about a 20-year-old girl named Mal. For some reason, her biological parents are "in other missions". So, she lives with her stepfather. Her stepfather's abusiveness begins to emerge after he lost his job. He is a controlling father figure who expects nothing but slave-like obedience in everyone around him, including Mal.
Mal has endured her pain for so long. Her stepfather keeps on preventing her to move out by mentally torturing her. At some point, Mal's stepfather kicks her out of the house, which results in her falling into the hands of gangsters. Interestingly, it is from the gangsters that Mal learns self-defense and rekindles with her kind-hearted biological parents and also her best friends. One of the gangster members eventually falls in love with Mal.
CEO's Sudden Proposal highlights the abusive father figure as the MC. Queen Gangster fixes it by not highlighting the abusive figure, while still retaining the same themes throughout the first few chapters of the story.