Night Pleasures is the first novel in the Dark-Hunter series by Sherrilyn Kenyon, the series that makes this best-selling author's name famous. The stories are all about an immortal Dark Hunter named Kyrian of Thrace, who is notorious for his dark and dangerous reputation.
Kyrian used to enjoy his notorious reputation until he gets attracted to a female accountant named Amanda Devereaux. The sexy and witty accountant doesn't want anything to do with the paranormal world, including Dark Hunters like him. The moment he kidnaps and handcuffs her is when he realizes the loving feelings that he has for her.
The problem in Night Pleasures novel: Kyrian has deep scars from his previous love. It's hard for him to trust another woman once again. So, in Night Pleasures, would the two find and experience authentic love once again?
This Dreame book can also be the alternative you'd like to consider:
Part 1: Meet The Characters Of Night Pleasures
Kyrian of Thrace
Kyrian of Thrace is the name of the dangerous and wealthy Dark Hunter in Night Pleasures. He always sees himself as the hero who mercilessly hunts his prey, and he enjoys it so much. Later on, as we read through the chapters of Night Pleasures, we know that Kyrian becomes a Dark Hunter because Artemis, the Goddess of the Moon, gives him a second chance.
Kyrian falls in love with a female accountant who he has tried to handcuff (and his soul also ends up getting handcuffed): Amanda Devereaux. Problem: She doesn't believe the paranormal world exists! How can he convince her?
Amanda Devereaux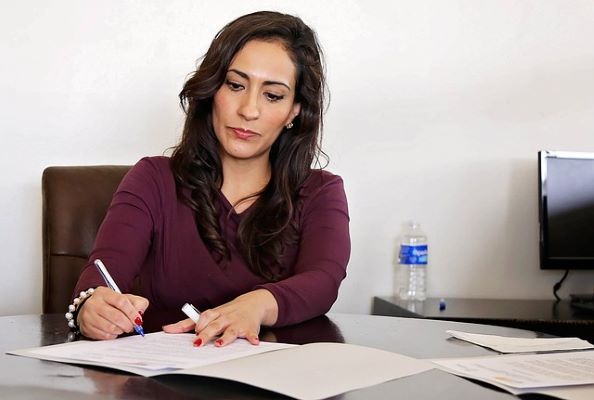 Amanda is the female accountant who gets bind to Kyrian and doesn't seem to get what she desires: A normal life with her eight older sisters. As an accountant, she doesn't believe in the paranormal world, until she encounters Kyrian and other Daimons.
However, the only one in Night Pleasures who can return Kyrian's soul back to him is her. If Amanda fails, Kyrian would become an eternally-damned Shade. So, I would say that Amanda holds the majority of keys in the Night Pleasures novel.
Part 2: Story Of Night Pleasures
The story of Night Pleasures, the debut novel from the Dark Hunter series, is focused on the Dark Hunter's life in general and his eventual romantic relationship with a human female. The first few chapters of Night Pleasures also picture the Dark Hunter's past.
Essentially, the Dark Hunters are the creatures whom Artemis, the Goddess of the Moon, has given a second chance to redeem themselves. In Night Pleasures, these hunters are generally kind-hearted creatures who dedicate their lives to protecting the weak while having sheer brute force. One of the Dark Hunters who becomes the MC for the Night Pleasure novel is Kyrian of Thrace.
Kyrian has it all as a Dark Hunter: Dangerously sexy, never fails in hunting his prey, dark and slightly sadistic personality, extreme wealth, and formidable strength. He so enjoys his reputation in becoming one of the Night Pleasures At least until he encounters a human female accountant named Amanda Devereaux.
This Dreame book can also be the alternative you'd like to consider: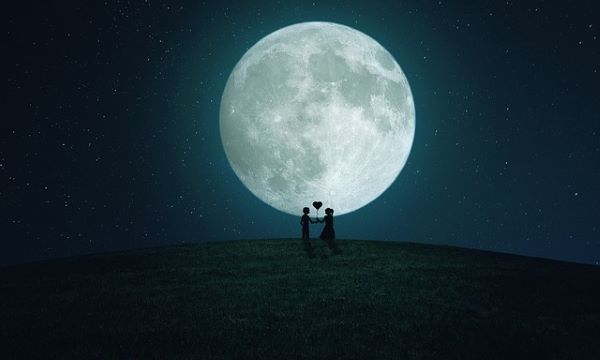 Amanda isn't someone who believes in the paranormal world, including Night Pleasures that involve on mythical creatures like the Daimon. The moment she gets handcuffed to Kyrian is the moment she changes her perspective on the paranormal world. It is also the moment when Amanda becomes one of the pivotal keys in the Night Pleasures novel.
After all, she becomes the only human to bring Kyrian's soul back to him. She must succeed, else, Kyrian would become a Shade, a soulless being who is eternally damned. At the same time, it's not easy for Kyrian to think of Amanda as one of his Night Pleasures when he has been deeply hurt by his previous relationships.
Another thing: Kyrian has become so blood-lusty since his past love killed him. He couldn't imagine a mere mortal would make him taste love once again. Would Kyrian be able to encounter his traumas about love? Would Amanda start believing in the paranormal world that can grant her one true love?
Part 3: Meet The Author Of Night Pleasures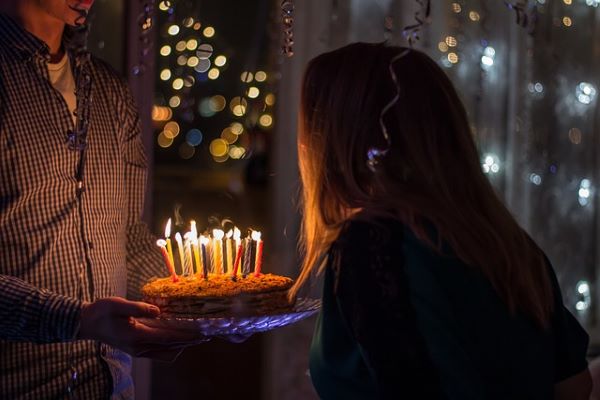 Sherrilyn Kenyon is the author of Night Pleasures, which belongs to her first novel series: The Dark-Hunter. Anyway, Night Pleasures itself is the first novel in Sherrilyn's first series, which makes this novel becomes Sherrilyn's debut. It was first published on September 24, 2002, which means, this paranormal romance novel is quite old.
At that time, paranormal romances involving dark energies are common, no matter the languages and storylines.
This novel, however, is different because Sherrilyn as the author portrays the dark energies according to the MC's lights. Sure, we know the Daimons, yet, the ways Kyrian uses his dark powers to protect his loved ones are so unique in the novel's publication era.
In my opinion, Amanda is a believable character. Not only that she's a human female (which is a normal thing in all novels), but her psychic powers are also uncovered later on in the novel's chapters. She wants to believe in life's normality, yet, she has the power to return a soul back, which she can't deny.
No wonder the series has continued to at least ten more novels, with paranormal romance as the primary genre. Right now, we can read the book in at least seven other languages than English, and we can discuss the contents in the author's FB group according to our home countries.
This Dreame book can also be the alternative you'd like to consider: