The unbearable uncertainty of a crush. We've all been there, right? But, how come Shelby just stumbles into a whole thing with a billionaire? What is her secret? Must be all the studying for a master's degree.
Yes, she is rewarded with a hot guy and so should we. Except for there's a little problem with this reward; 'he's got a daughter who is a friend. What to do. Aye, even the family drama is enough to give one a headache for a century.
Read Pregnant After One Night with the Lycan in Dreame
There is something about how unexpected everything can be. Scarlett Rossi makes us giddy with the exciting romance and the luxury, however, everything must come at a cost. Following Shelby, as she finds love and fights for it is one major thing the readers will enjoy.
Part 1: Plot Summary of Longing for the Beach Billionaire Daddy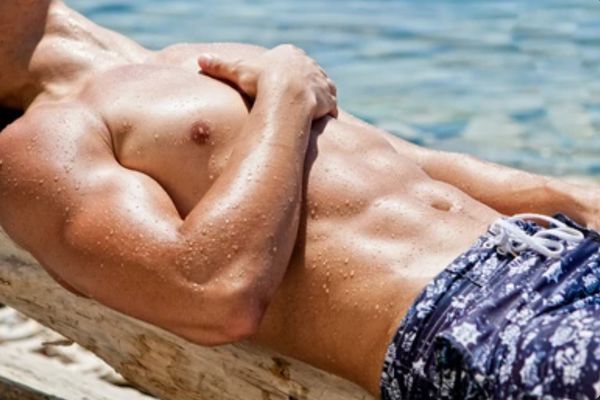 Shelby has just obtained her Master's degree and is also accepted into Harvard law. She is excited, but there is a grey edge to this amazing thing. Shelby had been dumped just the day before graduation, and with her outstanding student debt, Shelby is up against a hard wall.
She is invited on a yacht by her friend and accepts hoping to have some time to relax and have fun. This fun is mostly ruined when she meets her friend's boyfriend who turns out to be her ex who dumped her before graduation.
However, Shelby meets Michael Astor, a hunky billionaire. Sparks are evident between them and smoothly they fall for each other. However knowing that this billionaire is her friend's father, Shelby feels guilty. Michael seems not too bothered and indulges himself in this intriguing woman.
If only the world had only the two of them. Sadly, there is family and with family there is drama. Michael and Shelby face factors that could destroy what they have and a scandal that could ruin Shelby's life.
Download Dreame App to Read More Billionaire Novel
Part 2: Main Characters of Longing for the Beach Billionaire
Shelby
She is a studious and independent woman with her eyes on a bright future. Shelby attains her goals with the master's degree and the Harvard law acceptance. Even though her joy is marred by her ex, she pulls herself together and decides to go on a vacation.
Suddenly she finds love on a luxury yacht and has to navigate through various issues that are ready to pull her to the ground.
Michael Astor
Handsome and industrious, Michael has a lot to show for his business prowess. He has a daughter who he met when she was the age of ten. Meeting his daughter's friend, Shelby, Michael wants nothing more than to know more about this interesting woman.
Spectacular Chapters from Longing for the Beach Billionaire Daddy
Chapter One:
The first chapter of Longing for the Billionaire Daddy opens up with Shelby getting on a luxury Yacht. Her friend Lauren invited her on her father's boat for a fun vacation. Shelby is all too ready for some relaxation and fun after an awful past couple of weeks.
Shelby had been dumped by her ex just the day before her graduation so the occasion had been bitter-sweet. There was also the great joy of being accepted into Harvard Law, so Shelby didn't let anything or anyone ruin her happiness. Not her outstanding college debt or her outstanding douchebag ex-boyfriend.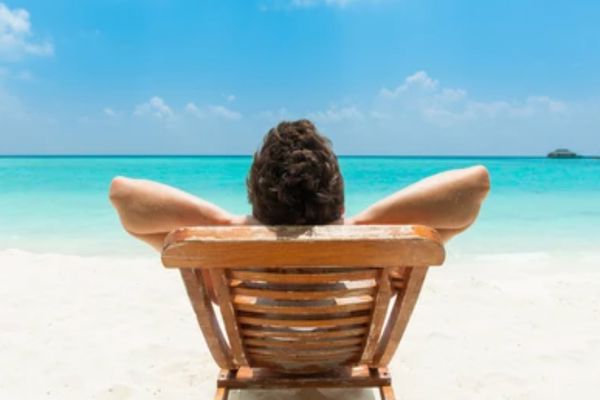 So here Shelby was, on a magnificent luxury boat, and her friend is about to introduce her new boyfriend whom she'd been dating for the past four months. However, when the person emerges Shelby feels complicated that she is looking at her ex, Todd.
Chapter Six:
Stuck with the hot guy and a jug of cool lemonade. Yass! Shelby finds herself alone with Michael in a quiet part of the boat, a SECRET SPOT!
There's undoubtedly something thick in the air as these two sit on the lounge chairs and have their lemonade. Michael makes conversation with Shelby and realizes that there is a lot to this female and her beauty just made it all the more intriguing as he delved deeper into her life which consisted mostly of studying.
Good sir, I don't think Shelby's thinking about books at the moment.
Chapter Twenty-Two:
In this chapter of Longing for the Billionaire Daddy, we see something superbly pathetic and infuriating; a cheating douchebag who dumped his ex for a rich girl but suddenly wants her back when things start to look bleak. Yes, you guessed it. This cheating bastard is none other than our very own Todd. Talk about your typical sociopath. This social-climbing rat has decides that he wants to get back together with Shelby and it's enough to make me reach for a shotgun.
some have the dignity and common sense to know when to leave things where they should be. But, some wish to stir the pot until both arms of theirs are broken. It is pretty clear that Todd belongs to the latter group and one would be more than happy to break those arms of his.
Chapter Twenty-Four:
Shelby and Michael share a kiss! After taking Shelby to his room, Michael almost seems to hold the tempo of the situation in his palm and he doesn't shy away when he leads. Shelby isn't passive either. This spectacular dance of tongues goes on for some time, not too long or short for a first kiss.
*Shelby, are you breathing girl? Don't mind me.*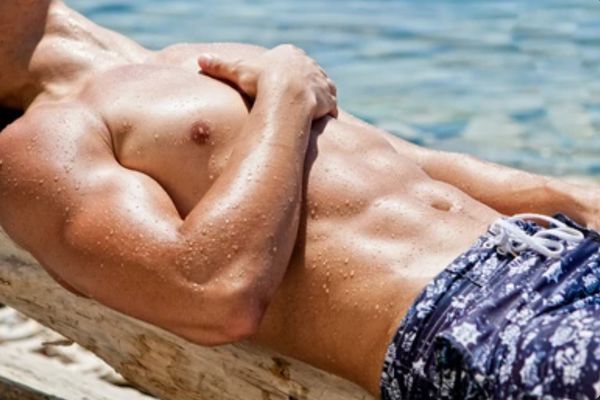 Chapter Thirty-Four:
Nothing like a scandal to liven up the social scene and possibly ruin the future of a promising young woman. Every relationship has its ups and downs. In this chapter of Longing for the Billionaire Daddy, Shelby, and Michael are faced with the dilemma of Shelby's picture going in the newspaper.
Such a delicate situation, makes the reader ask themselves 'What would I do if I was in that conundrum?' The answer? well maybe let the powerful and rich boyfriend take care of things.
Yes, these two lovebirds seem to only be thinking of how the situation is affecting the other and not themselves. The expected irony, I know.
Longing for the Billionaire Daddy is a wonderful read and it's sure to keep readers looking forward to the next chapter.