Ann was prepared to have a blissful wedding. It was just one night away and she'll be with her fiance. She had kept her virginity for him. He was her true mate and being with him was her greatest desire. She loved, cherished, and saw only the good in him.
A night before her wedding, she was testing her wedding gown when she heard a strange noise coming from one of the rooms. She decided to pass by only to see what shattered her; her mate and her step-sister mating. It couldn't be! She wished her eyes were playing a trick on her but then her step-sister turned and smirked at her right there. It was her doing after all.
Ann was shattered. She ran off to the nearest bar, ignoring them while she drank herself looking like a runaway bride in her wedding gown.
What did she do wrong to deserve this from her half-sister? How could her one true mate do this to her? What went wrong?!
Keep reading the Alpha Nocturne's Contracted Mate to find out!
Read Alpha Nocturne's Contracted Mate Now
Part 1: Captivating Storyline of Alpha Nocturne's Contracted Mate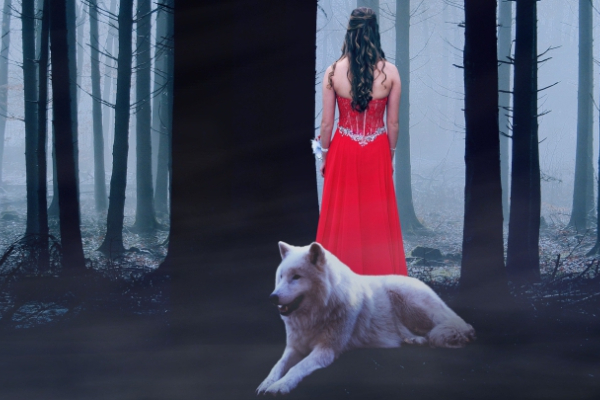 As much as I would wish to say Ann did this or that to result in her being betrayed by her mate but no, she never wronged her mate or her step-sister. She didn't deserve what they did to her but that only proved that her mate wasn't the right choice for her.
In "Alpha Nocturne's Contracted Mate", after Ann caught her half-sister, Ada with her fiance, Brad, she ran off to a bar. There, she drank herself into a stupor. At the bar, she came across a strange man who posed as an Alpha. She had no idea who he was, but she entered a contracted deal with him without giving a fuck what happens.
Ann was willing not to move on with her marriage. That sham shouldn't move on. And she was right to have ended her marriage that night. She thought her fiance only slept with her half-sister once but along the way, Ada made it known to her that it wasn't their first time and she was already carrying Brad's baby.
The next day, Ann remembered her contract from last night and went ahead with it. She was to marry the Alpha Nocturne named Adam. She had signed a contract with him. She knew his secret so she decided to help him in his plans of getting a chosen mate to be his Luna. She never regrets it but when she told her family of it, they were shocked.
Although Ann was the daughter of an Alpha, her father never supported her. He believed everything her stepmom and sister told him. He dissed her aside and made them his priority. He was mad at Ann for the contract she pulled.
She was going to marry Adam, the most feared and deadly Alpha of all. He had no heart they say but for Ann, his heart beat faster. Adam loved her, no matter how much he tried to hide this; he ended up weak against her.
Would their love boom despite the evil eyes lurking their way?
Part 2: Main Characters of Alpha Nocturne's Contracted Mate
Read Alpha Nocturne's Contracted Mate Now
Ann Veritas: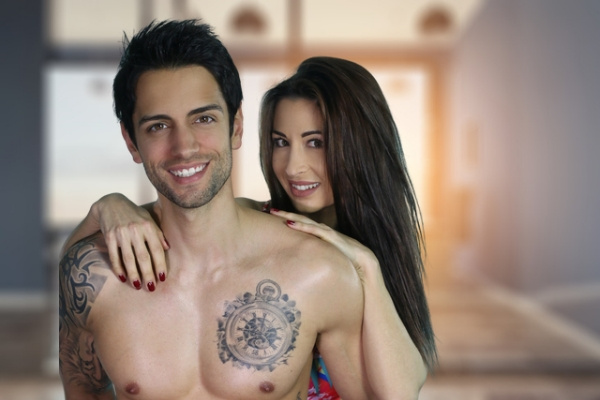 Ann Veritas is a beautiful girl with lovely hair and probably the sweetest she-wolf in Alpha Nocturne's Contracted Mate. She was the incoming Luna of the future Alpha, Brad Lunaris. After the death of her mom, her father married her stepmom. Ever since then, he has paid deaf ears to her. Nevertheless, Ann loved her father and only had his best interest at heart.
A night before her wedding, she caught her fiance cheating on her with her stepsister, Ada, Ann decided there on to put an end to her marriage. Her fiance had been cheating on her and even got her stepsister pregnant. In a bid to forget about her fiance, Ann agreed to a contracted marriage with a bar stranger who turned out to be an Alpha.
Will her marriage turn out to be a loveless one? How does she plan to deal with this dangerous and loveless Alpha known to be with a curse?
Alpha Nocturne/Adam: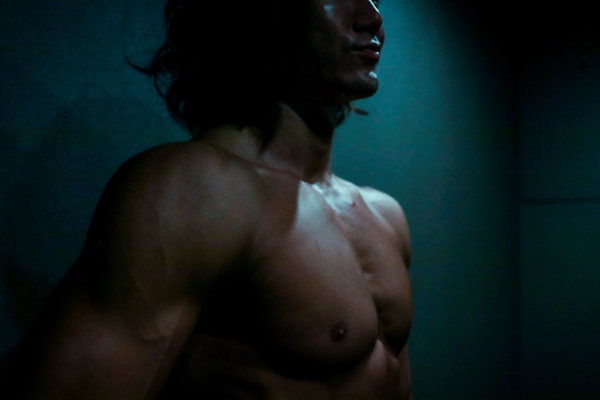 Alpha Nocturne or you can call him Adam was one of the most feared and powerful Alphas. But he had one fault…he was unable to know his true mate. It was a curse he had to live with and quietly.
To calm the public and prevent them from knowing of this curse, he had to get a mate willing to carry his secret. When he came across Ann in the men's restroom in a bar, he loved her courage. She accepted his contracted marriage not knowing what she was getting into.
Will she be able to help him overcome his curse? If she does, will she remain his mate or be tossed aside again?
Part 3: Other Characters in Alpha Nocturne's Contracted Mate
Read Alpha Nocturne's Contracted Mate Now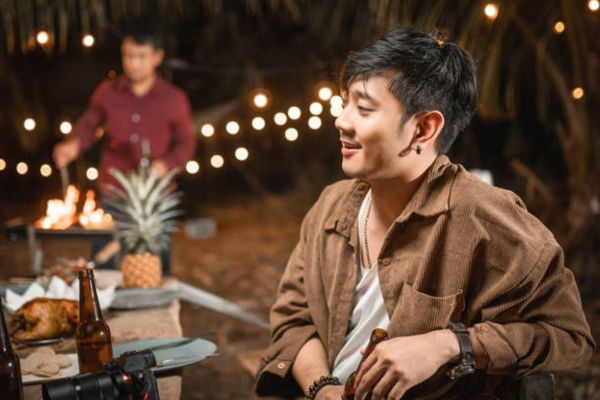 Although Ann and Adam are our main characters, I'll like to call out some other characters whose roles were either annoying, less, or loving. Some of these characters include Ada, Ann's stepsister, and Brad, Ann's ex-fiance. Ada was a bit saucy and wicked. She took Ann's fiance, Brad but things didn't work out well for them.
Other interesting yet annoying characters are Ann's stepmom, Narcissa, and her father, Veritas. They made Ann feel left without a family. At last, her dad realized what an ass he had been to Ann.
If you love Alpha Nocturne's Contracted Mate, try out this novel below.